Blues Café 2020 call for volunteers . . .
If you've volunteered at the Café before and enjoyed yourself, we'd love to have you join us again! Volunteering (in most cases) is for two hours, which gets you free admission to the event, plus some tickets for "adult beverages."
Visit SignUp.com to reserve your spots for Friday or Saturday or both!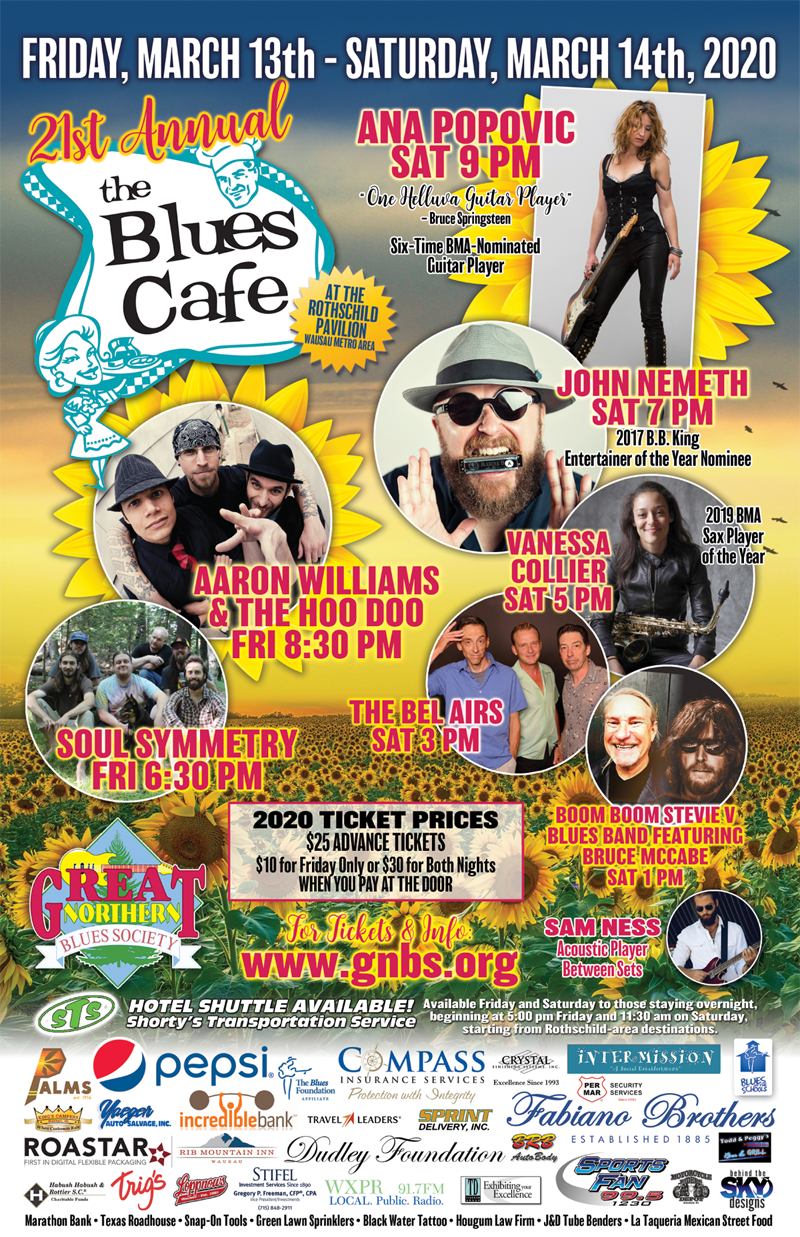 Tickets also available at these outlets
Radio KAOS, Stevens Point  •  County Market, Wausau
Inner Sleeve, Wausau  •  Trig's, Wausau  •  Trig's, Weston
Thanks in advance for your attendance and support!