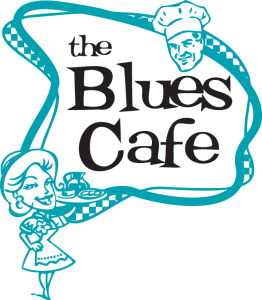 BLUES CAFE 2017 was a GREAT show as recounted in the last issue! A correction – the guest drummer that played with BRANDON SANTINI and Cadillac Pete was Chad Whirl out of Wisconsin Rapids. Thanks much to Cadillac Pete for giving me/us his name and correct city. Chad plays with Pete & the Heat and has toured with Santini.
If you don't see a Blues event/fest you know is coming up soon in Wisconsin or in one of our neighboring states let me know the name, date/dates and where it's held. If you have additional info that's NOT available on the web please include all you can. I'll do my best to get any such into the next edition.
DO NOT HESITATE to send on "Who's on First" to other Blues fans! That applies to ALL Blues Societies as well. You all have my FULL permission to share it with all Blues music fans everywhere!!
If life (and politics and/or the weather) are STILL gettin' ya down the Doc has a cure! Get out and LISTEN to some LIVE Blues music. It'll fix ya right up! Warm ya up too! Better then penicillin. There are a WHOLE bunch of opportunities below and in the attachment.
BLUES ALERTS:
Some major artists are touring in Wisconsin and some of surrounding states in the next few weeks including SHEMEKIA COPELAND and POPA CHUBBY in Milwaukee and ELVIN BISHOP will do TWO shows at the Dakota Jazz Club in Minneapolis. Check the attachment for where, when and sometimes even how much.
Do ya need a major Blues fix?? Like a festival or multi act event? Take a look thru "Who's On…" for info about BLUES FESTIVALS coming up this Summer in the region. I've added more this edition and will be adding even more over the coming weeks as time allows.
Should two weeks pass and you still haven't gotten your copy of "Who's On…" please check either the Great Northern Blues Soc. site or the Madison Blues Soc. web page. Both generally post the latest edition.
If you know any fellow Blues & Blues Rock fans that don't receive "Who's On First" let them know they can drop me a line requesting a copy. I'll be happy to add them to the list!
NEW BLUES GIGS & FESTIVALS?
I'm ALWAYS looking for any Blues gigs, festivals and related events that you know about that aren't shown in this or an earlier "Who's On…". If you have information about an upcoming gig or Blues happening – PLEASE – drop me a line with the who, where, when and other details and I'll consider adding it to the next edition! If you know of a CHANGE (date, location, artists appearing) in a listed event not shown in the latest edition that will STILL be relevant in the NEXT please let me know as well. This goes double for Blues/Blues Rock bands in or not shown in "Who's On…"!
BLUES NEWS:
CHUCK BERRY DIES: Considered by many to be the "Father of Rock & Roll" Chuck joined the big JAM up above March 18th at the age of 90. Before recording some of the best of early Rock Chuck (born Charles Andrew Edward Berry) he sang & released some Blues. On his birthday October 18, 2016 Berry announced a new album titled simply Chuck to be released in 2017.
"MR. SUPERHARP" IS GONE: James Cotton passed March 16. He was 81. Cotton played with many of Blues greats as well as Santana, Gregg Allman and the Grateful Dead. James learned the harmonica from none other than Sonny Boy Williamson II (Rice Miller) actually moving in with his mentor when James was only nine.
2017 BLUES HALL OF FAME INDUCTEES ANNOUNCED: The Blues Foundation will be inducting MAVIS STAPLES, MAGIC SLIM, JOHNNY COPELAND, HENRY GRAY, LATIMORE and WILLIE JOHNSON into the Blues Hall of Fame along with one album, five singles, one book and one magazine founder at the 38th Annual Induction Ceremony at the Halloran Centre for the Performing Arts and Education in Memphis, TN on May 10th. The event kicks off at 5:30 with a reception and the ceremony follows at 6:30 PM. Tickets are on sale now for $100 per seat at blues.org or by calling the foundation at 901 527-2583.
The Blues Music Awards follow on May 11 starting with a pre-ceremony party at 5:30 PM. The Award show including a seated dinner and featuring performances by many of the nominees starts at 7 PM. Tickets and tables can be purchased now for $150 a seat at the above site or phone number.
BLUES ARTIST NEEDS HELP WITH MEDICAL BILLS: One of my favorite female Blues artists is LIZ MANDEVILLE! Liz was in a bad car accident last Thanksgiving on the Eden Expressway in Chicago. She's healing but hasn't been able to perform since the accident. It's hard to meet regular living expenses when you can't work much less pay off stiff medical bills.
A good friend of Liz's started a Go Fund Me campaign to help with medical and living expense bills after Liz's insurance ran out. So far $7,775 of the $10,000 goal has been raised. Thanks to all who've helped so far. To help with the remainder – go to http://www.gofundme/liz-mandeville-recovery-fund and give what you can. Liz appreciates anything you can do.
LIVING BLUES TOP 50 BLUES ALBUMS FOR 2016: I won't list ALL of them but the Top Ten from Living Blues Magazines list are Toronzo Cannon's THE CHICAGO WAY, Curtis Salgado's THE BEAUTIFUL LOWDOWN, Janiva Magness' LOVE WINS AGAIN, the Golden State Lone Star Blues Revue self titled release, Moreland & Arbuckle's PROMISED LAND OR BUST, Johnny Rawls TIGER IN A CAGE, Lil' Ed & the Blues Imperials THE BIG SOUND OF LIL' ED, Albert Castiglia's BIG DOG, the Tedeschi Trucks Band release LET ME GET BY and Big Jon Atkinson & Bob Corritore's HOUSE PARTY AT BIG JOHN'S. Liz Mandeville's latest THE STAR MOTEL also made the list!! You can see the entire list at www.livingblues.com OR in the February issue.
CENTENNIAL CELEBRATION FOR WISCONSIN'S PARAMOUNT RECORDS: Paramount Records was founded in 1917 as the record division of the Wisconsin Chair Company. Wisconsin Chair made phonograph cabinets first for Edison Records and decided to make its own line plus records to go with them in Grafton, Wisconsin.
An odd location for a record company – especially one doing a lot of Blues – Paramount recorded many early Blues artists including MA RAINEY, ALBERTA HUNTER, CHARLEY PATTON, IDA COX, BLIND LEMON JEFFERSON, JELLY ROLL MORTON, BLIND BLAKE and many more. Along with Okeh and what became Columbia records Paramount produced the bulk of early Blues recordings. July 2 of 2017 marks the 100th anniversary of the label.
BLUES HALL OF FAME: Remains open to the public down in Memphis, TN. Stop in when you're in the area. The Hall has extended its hours to SEVEN days a week from 10 AM to 5 PM Monday thru Saturday and 1 PM to 5 PM on Sunday. Costs are $10 for adults and $8 for students ages 13 to 18.
BLUES BABY BIRTHDAYS:
Musicians who perform or performed Blues, Gospel, R&B, Soul and other related musical forms born between March 26 and April 8 that I have dates for include: Alabama Slim, ETTA BAKER, Lucille Bogan, J.T. Brown, Harold Burrage, LEROY CARR, ERIC CLAPTON, Willie Clayton, JOHNNY COPELAND, Sue Foley, Glenn Foster, LOWELL FULSON, Bill "Leroy's Buddy" Gaither, Cecil Gant, Adam Gussow, Dave Hole, BILLIE HOLIDAY, BIG WALTER HORTON, Camille Howard, ALBERTA HUNTER, "Magic Deb" Klossner, ROBERT JR. LOCKWOOD, "Cripple" Clarence Lofton, Carl Martin, Tommy McClennan, Larry McCray, BIG MACEO MERRIWEATHER, Lizzie Miles, AMOS MILBURN, Michael "Big Dog" Murphy, Berry Oakley, JUNIOR PARKER, John Popper, Jimmy Pritchard, Leon Russell, Gil Scott-Heron, RUFUS THOMAS, Sarah "Sassy" Vaughan, MUDDY WATERS, Curley Weaver, Lil' Ed Williams, SONNY BOY WILLIAMSON I (John Lee Williamson), Mitch Woods and Rusty Zinn. All the above entered the World within this TWO week period.
So LIFT up a glass of whatever cranks your engine and wish each and every one of the artists above a VERY, VERY HAPPY BIRTHDAY! Some may be gone but their music lives on. If you'd like to know more about any of the above Google their name – most will show up in Wikipedia, Allmusic, Reverbnation, their own site or somewhere else on the web.
You can also check many of them out in books such as Robert Santelli's excellent THE BIG BOOK OF BLUES – a biographical encyclopedia, Brian Robertson's LITTLE BLUES BOOK illustrated by R. Crumb, BLUES FOR DUMMIES written by Lonnie Brooks, Cub Koda and Wayne Baker Brooks, THE BLUES – THE EXPERTS GUIDE TO THE BEST BLUES RECORDINGS edited by Michael Eriewine, Vladimir Bogdanov, Chris Woodstra and Cub Koda or a number of other works about Blues & related artists.
BLUES RADIO CHARTS:
The MOST recent Roots Music Report Top 50 Blues albums list dates from March 25 and shows Samantha Fish's CHILLS & FEVER first, John Mayall's TALK ABOUT THAT is 2nd, Southern Avenue's self titled release is third, Thorbjorn Risager & Black Tornado's CHANGE MY GAME moved to #4 and Elvin Bishop's ELVIN BISHOP'S BIG FUN TRIO is now fifth.
The rest of this weeks Top Ten Blues albums are from Huricane Ruth, Coco Montoya, Big Bill Morganfield, Mike Zito and Thornetta Davis.
This weeks Top Five Blues songs from the same Roots Music Report are "(I Know) I'm Losing You" by the Fabulous Thunderbirds, "Off The Ground" from the Record Company, "Chills & Fever" plus "It's Your Voodoo Working" both by Samantha Fish and "Used to Be" done by Beth Garner.
Blues on the Wisconsin Roots Music chart STILL shows LIVE FROM TRANSYLVANIA by the Jimmy's now at number three while COME TOGETHER by Tweed Funk is at number 6. The remaining albums are from different genres.
The Living Blues Magazine Radio chart comes out every month covering plays from the PREVIOUS month so there's no change from the last edition. That March 1 report reflecting February plays had Elvin Bishop's ELVIN BISHOP'S BIG FUN TRIO #1, Big Bill Morganfield's BLOODSTAINS ON THE WALL at#2, John Mayall's TALK ABOUT THAT third, Thornetta Davis's HONEST WOMAN in fourth and Ronnie Baker Brooks TIMES HAVE CHANGED at #5.
The next five albums for February plays were done by Beth Hart, Mississippi Heat, Sharon Lewis & Texas Fire, Lisa Biales and Delbert McClinton & Self-Made Men.
FESTIVALS:
Festival action is starting to heat up as the weather improves. Check out the bill for BIG BULL FALLS BLUES FESTIVAL in the attachment plus what's known about PRAIRIE DOG FEST, FARGO BLUES FESTIVAL, BAYFRONT and a number of other returning events. I've added more festivals since the last edition and will put in additional ones in future editions.
WAUSAU AREA MUSIC:
A few Musical or Blues happenings coming up in the near future in or around Wausau or within a reasonable drive (about a 100 miles) that you might want to consider are Hip Pocket April 8 at the Grand Theater in Wausau, the Lil' Davy Max Band May 19 in Oshkosh, 20 Watt Tombstone 3/31 in Wausau, Paul Filipowicz April 1 in Oshkosh, Highway 414 April 15 at the Nickle in Oshkosh, Left Wing Bourbon May 11 in Chippewa Falls, "Big Dog" Murphy & the Mob April 15 in Oshkosh, Donnie Pick & the Road Band 3/31 at the Cimarron in Menasha, the Dave Steffen Band March 31 in Hurley and Rev. Raven with Westside Andy April 1 in Fond du Lac . Get details on these and LOTS more in the attachment.
EVENTS A BIT FURTHER AWAY:
Among BLUES or related music further afield that may be of interest are MADELEINE PEYROUX 3/28 in Minnesota and ERIC LINDELL at SPACE in Evanston, IL, SHEMEKIA COPELAND in Milwau-kee, COCO MONTOYA in Minneapolis, MN and BOBBY MESSANO in Minneapolis all on March 31, BOB STROGER with Dave Potter April 3 in Beloit, JOHNNY RAWLS 4/5 in St. Cloud, MN and April 8 in Minneapolis, ELVIN BISHOP also April 8 at the Dakota Jazz Club in Minneapolis, CHARLES HUNTER TRIO at SPACE in Evanston 4/8, ELVIN BISHOP with the MARSHAL TUCKER BAND April 9 at the Northern Lights Theater in Milwaukee, POPA CHUBBY also on 4/9 in Milwaukee, DOYLE BRAMHALL II April 12 in Minneapolis and 4/14 at the Redstone Room in Davenport, IOWA and on April 15 THE BEL AIRS are in Madison's Knuckledown with The Jimmy's.
BLUES RADIO:
If you're looking for a Blues fix on the radio tune into "Blues Friday" starting at 6 PM until 12 AM on Rhinelander's WXPR 91.7 FM and 91.8 in Wausau. You can also pick it up on the World wide web as well NO matter where ya live!
Yours in the Blues;
Blues Doctor